Women Owned
Om Sweet Om is owned and operated by Sharleen Schuiling – we service Placer & San Joaquin County in California.
Sharleen Schuiling started Om Sweet Om Cleaning Service in August 2017. Sharleen, who had been very interested in all-natural & organic living, became more and more aware of how toxins were creeping into our daily lives, and how the chemicals in our cleaning products could be making us sick. Sharleen, who had been cleaning her own home using essential oils and all natural products, knew this was an important service to offer our community.
Sharleen and Aaron joined forces when Om Sweet Om's aromatherapy clean service expanded and started to include commercial clean also.
Meet the Crew
Sharleen was born and raised in Central Valley California, growing up in farm country she as been concerned about how chemicals affected the valley and it's future. After college Sharleen moved to Rocklin where she raised 3 boys and worked in Political Marketing. Sharleen wanted to make really change for the environment and our community and had been considering starting with an aromatheraputic cleaning company for several years. Once her youngest son graduated from high school she decide it was time to bring her skills to her community.
Sharleen, who has been studying Ayurveda and about herbs and essential oils for the last 5 years, teamed up with Hardip Kalsi to formulate an aromatheraputic cleaning line. Sharleen also teaches yoga, enjoys studying herbs and holistic healing, gardening, being in nature and laughing
Aaron Castellano, born in Orange County and was raised in Roseville CA, is a renaissance man. His background in landscaping, commercial clean and sales gives Om Sweet Om a creative edge. Aaron also enjoys gardening & woodwork.
Hardip Kalsi, born in Kenya has always had a true love for nature. Hardip graduated with a master in Biochemistry from Syracuse University in New York. Hardip also has her own line of organic body-care products, loves the outdoors, cooking and gardening.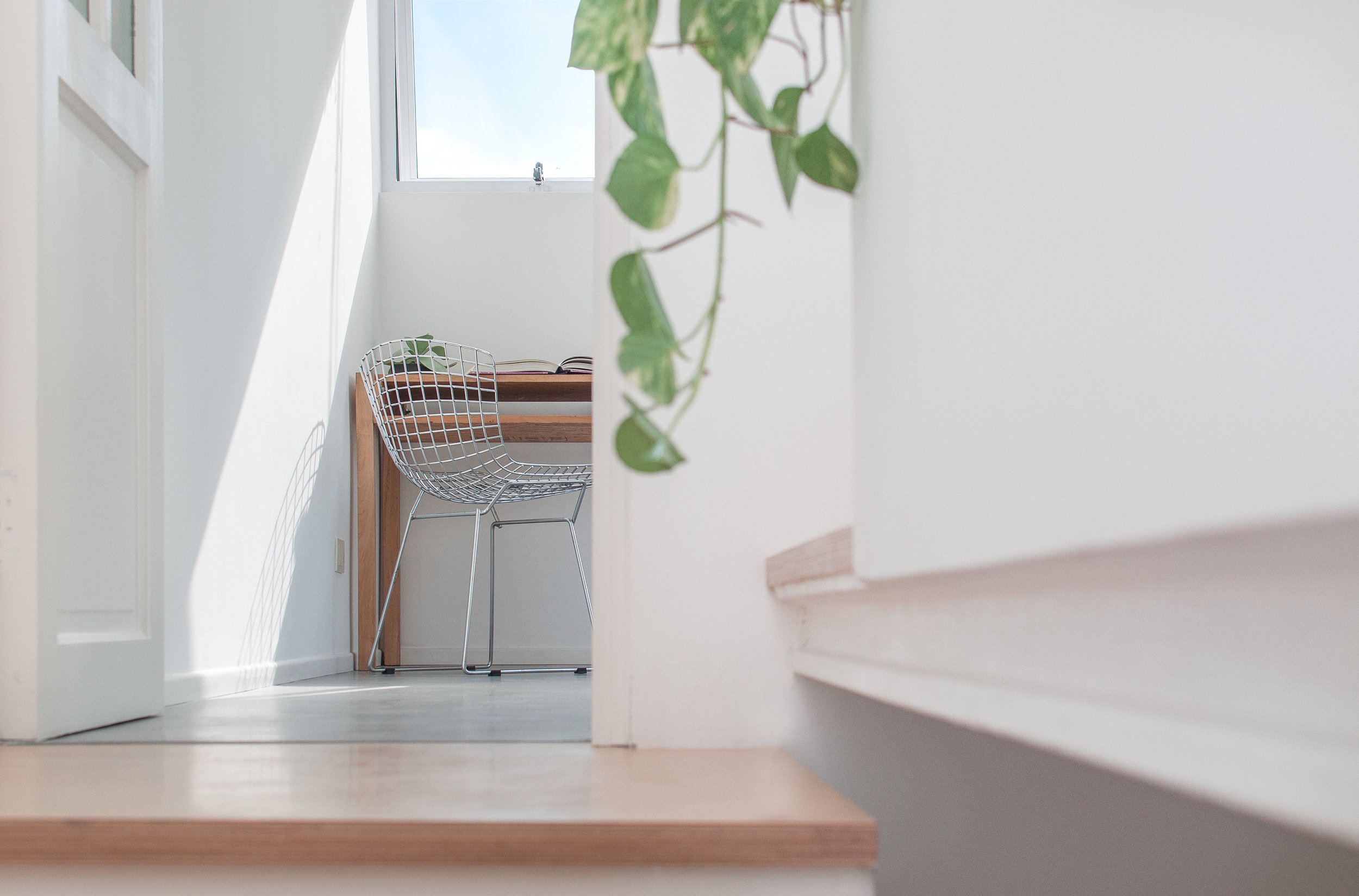 YOU Deserve a Peace of Mind … More Time … Less Stress… All-natural Home
Om Sweet Om Cleaning is here to provide you peace of mind - with a healthy home or office and a first rate customer service experience.
How do we provide true peace of mind? By providing our utmost best - transparency, quality, value all-natural/sustainable approach with a blessing.
• Transparency
Om Sweet Om will communicate any cost and concerns up front - no surprises. Our business integrity is of utmost importance to us.
• Quality Residential and Commercial Cleaning
Om Sweet Om focuses on the small details, products and equipment that provide us the power to clean with out harmful chemicals, turning your home and work place into a safe haven.
This is what set Om Sweet Om apart from other cleaners.
• Value
Om Sweet Om's personal attention to detail, friendly customer service and competitive rates will help you maintain a clean healthy home while maintaining harmony in your wallet.
• All natural
Om Sweet Om prides in self in providing a safe environment for you and your family. When your home is cleaned by Om Sweet Om Cleaning you not only get the peace of mind of a clean and a healthy home, but one that is filled with the cleaning scents of aromatherapy!
Aromatherapy
Essential Oils are often referred to As "Nature's Pharmacy." Many essential oils have been clinically proven to kill bacteria, viruses and fungi and help people stay healthy and to boost the immune system!
Sustainability
Om Sweet Om – is not only concerned about your home today but also about tomorrow. We use products & work with companies that are concerned with our carbon footprint as well as what the chemicals and plastic use will effect our children and grand children.
Blessing
Not only will your home receive a pure green cleaning, but also your home will be blessed and prayed for before and during the cleaning.
Do you have a question about Om Sweet Om Cleaning Service? You'll find answers here! If you have any further questions, just email us or call us!
How do I make a cleaning appointment?
Simply click the 'Book Now' link and fill out the form. You can also call (916) 719-8036 to book your cleaning service.
Are you a pet friendly service and do your cleaning teams use non-toxic or organic products?
We love animals as much as you do! Our teams are familiar with the proper treatment of dogs, cats and other pets. We also use non-toxic, eco-friendly products so your pets are safe on any surface we clean.
Do you furnish all the cleaning supplies?
Yes. We furnish all the natural cleaning products, we use homeowners vacuum to insure that we do not bring in other homes dirt or allergens.
We highly recommend a Deep Clean for first-time customers or customers who haven't had a professional clean in the last few months.
Are there any services you don't offer?
We offer a wide range of home cleaning services, we do not resurface/wax/refinish floors. We can also not clean exterior windows, mold, pet waste and insect or rodent problems. We do dishes and beds on special request.
Do I need to be home during the cleaning?
No, you do not! It's completely your choice whether you would like to be home during your appointment. If you prefer, you can just leave a key and we'll take care of everything!
How will you enter my home on my scheduled days of cleaning?
We leave this up to you, whatever you feel most comfortable with.
You may give us a key.

You can leave a key under a doormat the day of cleaning.

You can give us the code to the garage.

You can leave the door unlocked the day of cleaning.
Do you offer a Guarantee?
We stand behind our service. If for any reason you are not 100% satisfied, please contact us within 48 hours so we can re-evaluate and re-clean. We will do everything we can to meet your expectations. Please note that no refunds will be offered without allowing us a chance to re-clean.
Is Om Sweet Om Cleaning Service insured?
Yes, we are! To obtain proof of insurance, you can email us at info@omsweetomcleaning.com and we'll send you our current documentation.
How many hours is a typical cleaning service?
We have a minimum of 4 man-hours. Cleaning time all depends on the current condition of your home.
We require payment at time of service. We accept payment by check, Zelle or cash.
Do you offer hourly service?
In some instances it may make sense to do an hourly service. We have a minimum of 4 hours when booking hourly services. This is generally reserved for very large homes or homes where we are only doing a couple of rooms or homes with a lot of clutter or dirt. Please note there is no guarantee on our hourly service and we cannot come back and re-clean if you do an hourly service.
I've never had a cleaning before, does that cost extra?
While we make every effort to keep all homes within our flat-rate pricing; homes that are extra dirty or larger than normal for the given number of bedrooms and bathrooms may incur additional charges over the flat-rate fee.
What is your cancellation policy?
We never have any contracts when we clean your place. The only thing we ask is that if you have to cancel or reschedule you give us 48 hours notice. If you cancel or reschedule within 48 hours there is a $70 fee. If you cancel within 3 hours of the appointment it is 50% of the cleaning cost. If you cancel with the cleaner there or we are locked out the full price will be charged.
Do I need to do anything before you arrive?
The best way to prepare for your cleaners is to straighten up as much as possible. That way the cleaners can focus their efforts on cleaning up dust and grime, not putting things in their places. "It's best if people pick up or straighten up their items," like toys and clothes.
Do you offer residential home gift certificates?
Yes. You can purchase a cleaning gift certificate for just about any occasion. House Cleaning Gift Certificates.
Placer Community Foundation helps identify and meet emerging needs within our community by encouraging and increasing responsible and effective philanthropy by and for the benefit of all who live, learn, work and play in Placer County.
Young Living strives to foster a community of healing by using the purest essential oils and oil-infused products.
Young Livings Thieves product is an important ingredient in home cleaning - replacing harsh chemicals with pure, therapeutic-grade essential oils and other naturally derived ingredients.
With trust and integrity as core values, Norwex strives to radically reduce chemicals in our homes and improve the world around us.
BioBob sponges are formulated free from CFCs, formaldehyde, and cellulose. Colored with organic pigments. These bio-degradable sponges are bio-usable, snip them up and ad to your potting soil.